Community Matters
August 8, 2018
Brandon Market Family Fun Days
West Suffolk Council are organising Family Fun Saturdays each month in the lead up to Christmas.
Sharon Fairweather, Market Development Officer said, "Our family fun days will be held of the Market Square on the first Saturday of every month starting with Saturday 1st September between 9am and 2pm. We will have free children's activities including face painting, circus skills and children's craft workshops. There will also be a selection of local community stalls and market traders".
We hope to see you there.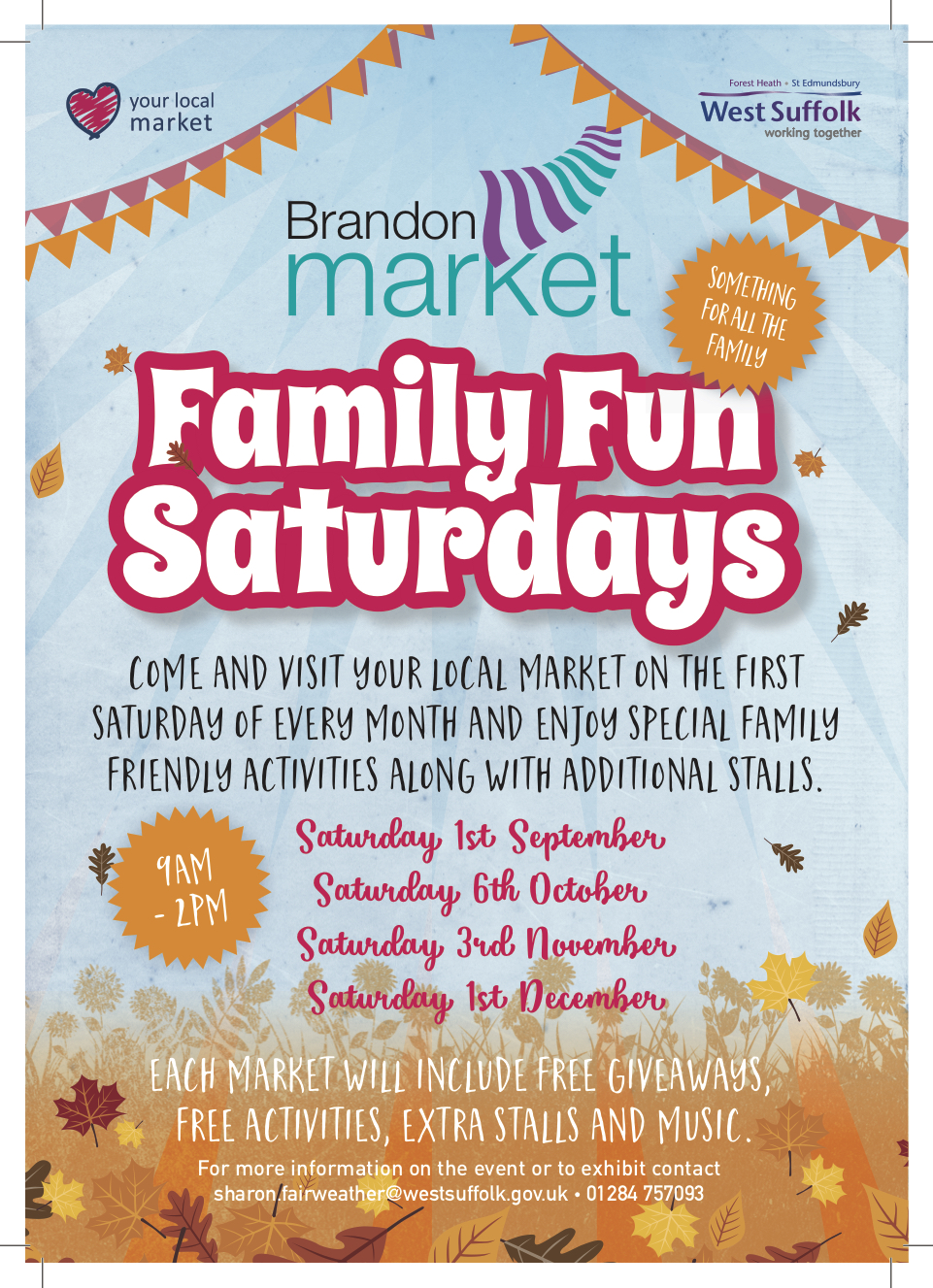 Time for your weekly dose of positive news in Thetford, Brandon & Mildenhall
The Soothing Power of Pets During Lockdown
Reasons to be cheerful in Thetford, Brandon & Mildenhall this 'feel good Friday'
Get digging in the great outdoors