Community Matters
November 14, 2018
Fuzion event raises another £7500 for charity - that's over £46500 in six years!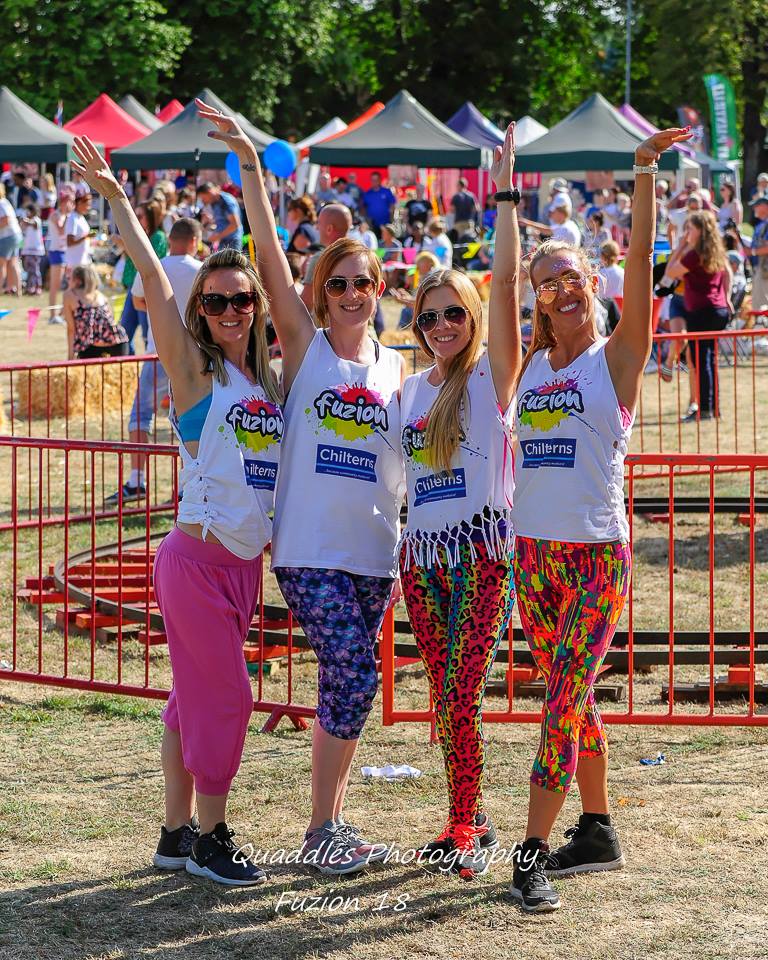 Over £46,500 raised in six years!

The annual Fuzion event organised by Louise Dixon (Zumba Lou), Amy Messenger, Sarah Wing and Juliet Garnham, which Chilterns headline sponsor, has raised another £7500 for charity this year. This brings their six-year-total to over £46,500 raised for these vital charities. The charities that benefit from this annual event are EACH, Time Norfolk and St Nicholas Hospice.
This 'full-on' action packed day has everything a family fun day could ask for; from animal rides, dog shows, fairground rides, entertainment, face-painting, physical activities, demonstrations to the exhaustive Zumba Warriors, strutting their stuff for two hours non-stop in the main arena.
Chilterns are proud sponsors again next year when the event will be held at Melford Common, Thetford on Saturday 10th August. Keep the date free in you diaries.
(Photo credit: Martin Quadling, Quaddles Photography)

What will you be doing during your summer holiday this year?
Time for your weekly dose of positive news in Thetford, Brandon & Mildenhall
The Soothing Power of Pets During Lockdown
Reasons to be cheerful in Thetford, Brandon & Mildenhall this 'feel good Friday'